Qui est en ligne ?
Il y a en tout
4
utilisateurs en ligne :: 1 Enregistré, 0 Invisible et 3 Invités
Breaker
Le record du nombre d'utilisateurs en ligne est de
62
le Lun 24 Sep - 23:24
[Kyoroichi] Kizuna - Reunion

Sam 20 Déc - 0:51 par Kyoroichi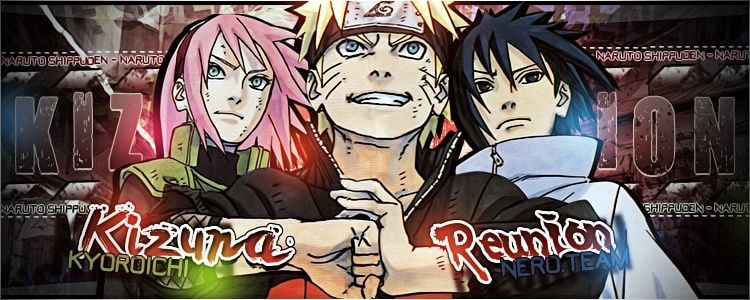 Poster by Akuzo <3

So here is my Kizuna - Reunion, finally. Do you know how I always complain about rendering my AMVS in the description? Well today is no different, I woke up today as a young Baboolal and said it would be a good day but I was wrong, the devil(sony vegas) gave me countless render problems all day so this is why I am posting so …

3

3>

[ Lecture complète ]
Commentaires: 9
♪ Kyoukai no Kanata [AMV] - Follow Me (AMV Strat)

Dim 14 Déc - 16:35 par AMV Strat
Anime: Kyoukai no Kanata

Music: Tristam - Follow Me

Programms: Sony Vegas and After Effects

Link:

Download

Hi all, This AMV was made in only day because I was bored. I recognize that they are some bad clips, but I hope that you can enjoy it!


For next time, I'll try to make a good good project because I want to improve ( I think that I have low skill )

[ Lecture complète ]
Commentaires: 6
Tokyo Ghoul [Chapter 1] - brXVZ

Lun 15 Déc - 22:10 par brXVZ





Yo ! alors j'ai tout d'abord réfléchis plusieurs fois avant de poster cette AMV dû a l'insatisfaction sur certaines scènes mal choisi, mauvaises synchro, manque de connaissance sur les effets et les transitions, bref en clair assez baclé mais mon problème doit surement venir dû fait que j'ai dû mal à faire un AMV sans qu'il suive …



[ Lecture complète ]
Commentaires: 2
[iKuZze] - Born For Boxing -

Jeu 11 Déc - 17:43 par iKuZze



Arigato Sae'





Yop les gens ! Voila je vous sort enfin ce clip de Hajime no ippo, j'ai bien bossé dessus depuis plus d'un mois et j'en suis super content ! J'espère que vous allez le kiffer :p





Programme : Photoshop, Sony Vegas & After Effect
Anime : Hajime no ippo New Challenger & Rising
Song : Story …



[ Lecture complète ]
Commentaires: 9
[Luciole&Zuuki] - Black and Blue

Dim 2 Nov - 12:32 par Luciole
Music : Awaken the Giant - I Fooled you  Anime : Sword Art Online 1&2





(Zuuki tracks SAO 1 ; Luciole tracks SAO 2)





[ Lecture complète ]
Commentaires: 22
[MEP] Target Acquired [Joyeux Anniversaire MagicDarkLight]

Mar 9 Déc - 15:30 par L1ght
Song: Daft Punk - Doin it Right (Curious Kontrol Remix) /// Daft Punk - Aerodynamic (Daft Punk Remix)

There once was a man named MDL. There was also a man (top left corner) who stood behind MDL with a phone and ordered our MDL-kun to kill a certain man. The man who had to die was our very own Tricky-kun. Some time passed and MDL …



[ Lecture complète ]
Commentaires: 9
Party for 2

Sam 6 Déc - 10:57 par Fobos
Hello everybody, so yeah, this is my new vid with Lorillei! This one was supposed to be done for NT and STK Gang wars, but shit hapened and we failed to finish it in time, so after two weeks of horsing around it's finally done! hope you guys will enjoy this little present from both of us, we sure did enjoyed making this



ENJOY!




Commentaires: 4
[Air Gear AMV] Wasting Away -By Agito-

Dim 7 Déc - 18:12 par Agito
Yolo peoples, this is my second work! Ill try to make something new, so yeah, hope you like it! Enjoy! Btw tell me my mistakes, i want some criticism from you!                                                    









Commentaires: 5
Statistiques
Nous avons 589 membres enregistrés
L'utilisateur enregistré le plus récent est Nestia

Nos membres ont posté un total de 101250 messages dans 3178 sujets